Here, I show a continuously updated list of small constructions. Most of them solve a specific problem so that the majority of the designs can be considered functional designs. Each section starts with the functional design's name as headline and documents the design with a short description, a date and pictures.
If you are interested in any of construction files, e.g. STL, SVG or any other format, then please contact me. I am happy to look for the files and to send them to you!
Here comes the list of all objects:
Bluetooth speaker box
Date: 03/13/2021
Description: A wooden box to safely store my bluetooth speaker. The box is made from (cheap) wood, covered with wood filler and painted with brown colour. Fleece pads have been added to the inner compartment to ensure that the bluetooth speaker is not damaged.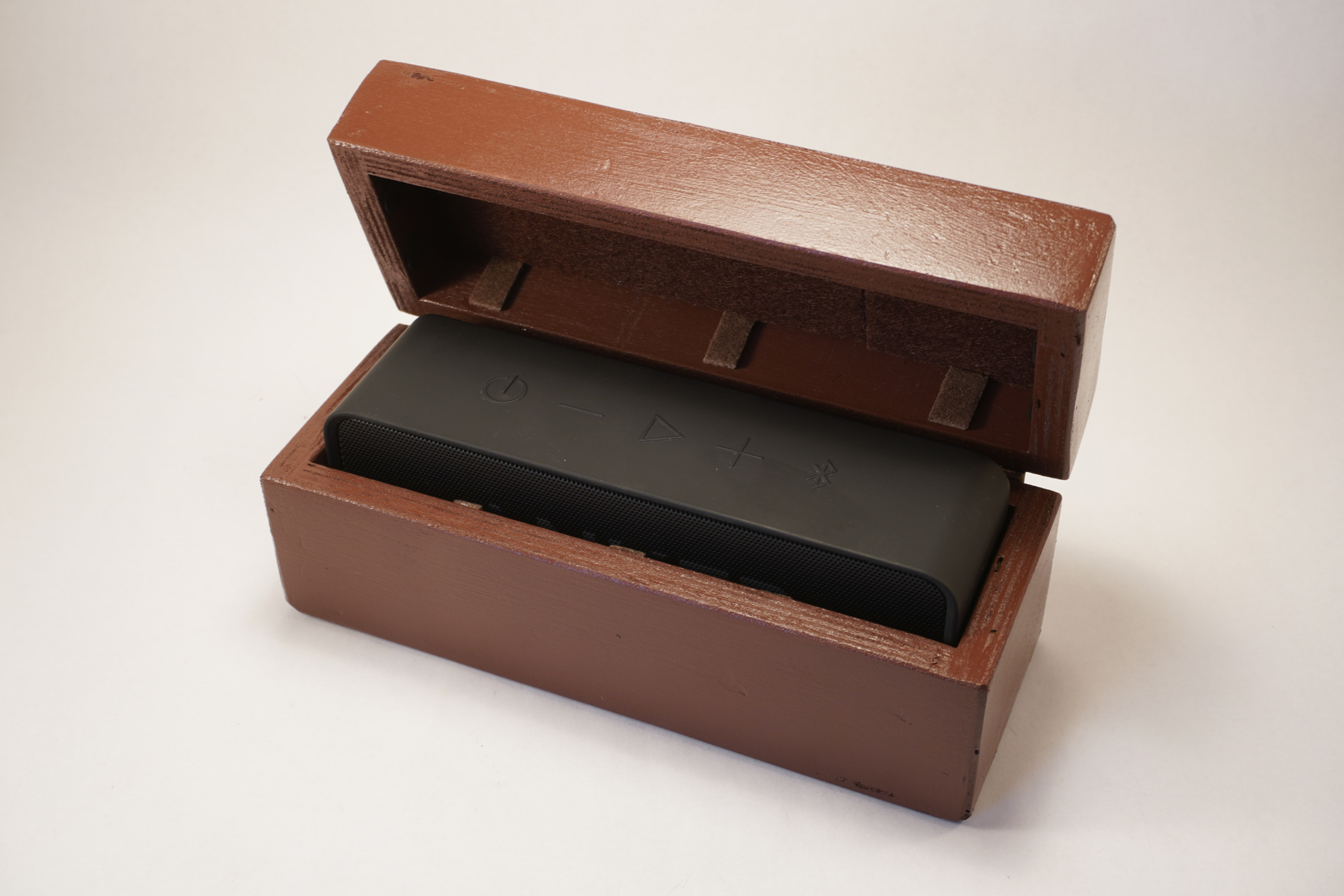 Spray paint rack
Date: Q1/2021
Description: A small rack to store spray paint cans under a sink in my wood workshop. The rack is made from scrap wood that is older than me!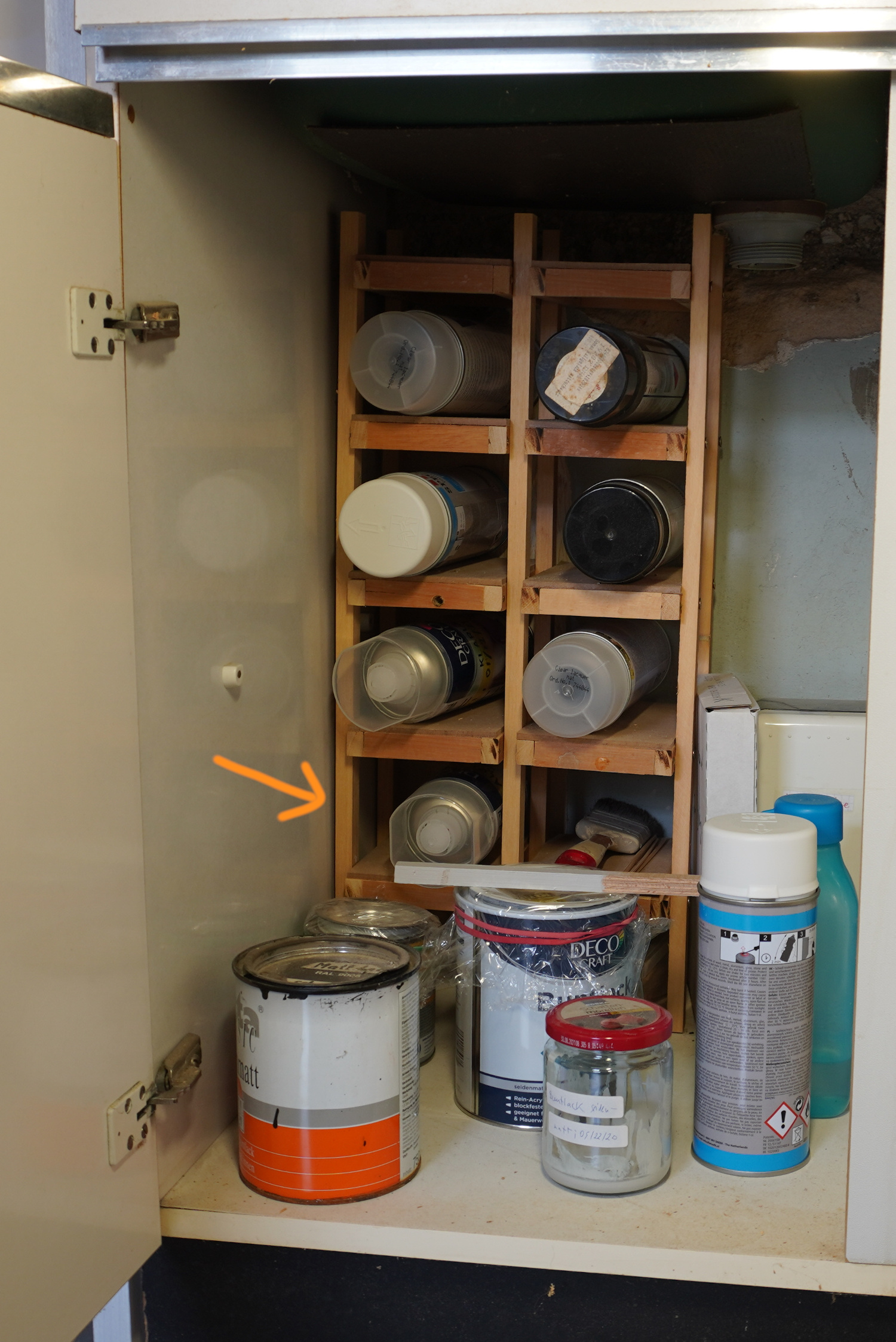 Key hanging board
Date: 12/24/2020
Description: A custom-made board from recycled wood for hanging keys. The engraving and small ornaments have been fabricated on my laser cutter. The board is used daily when leaving and entering the appartment.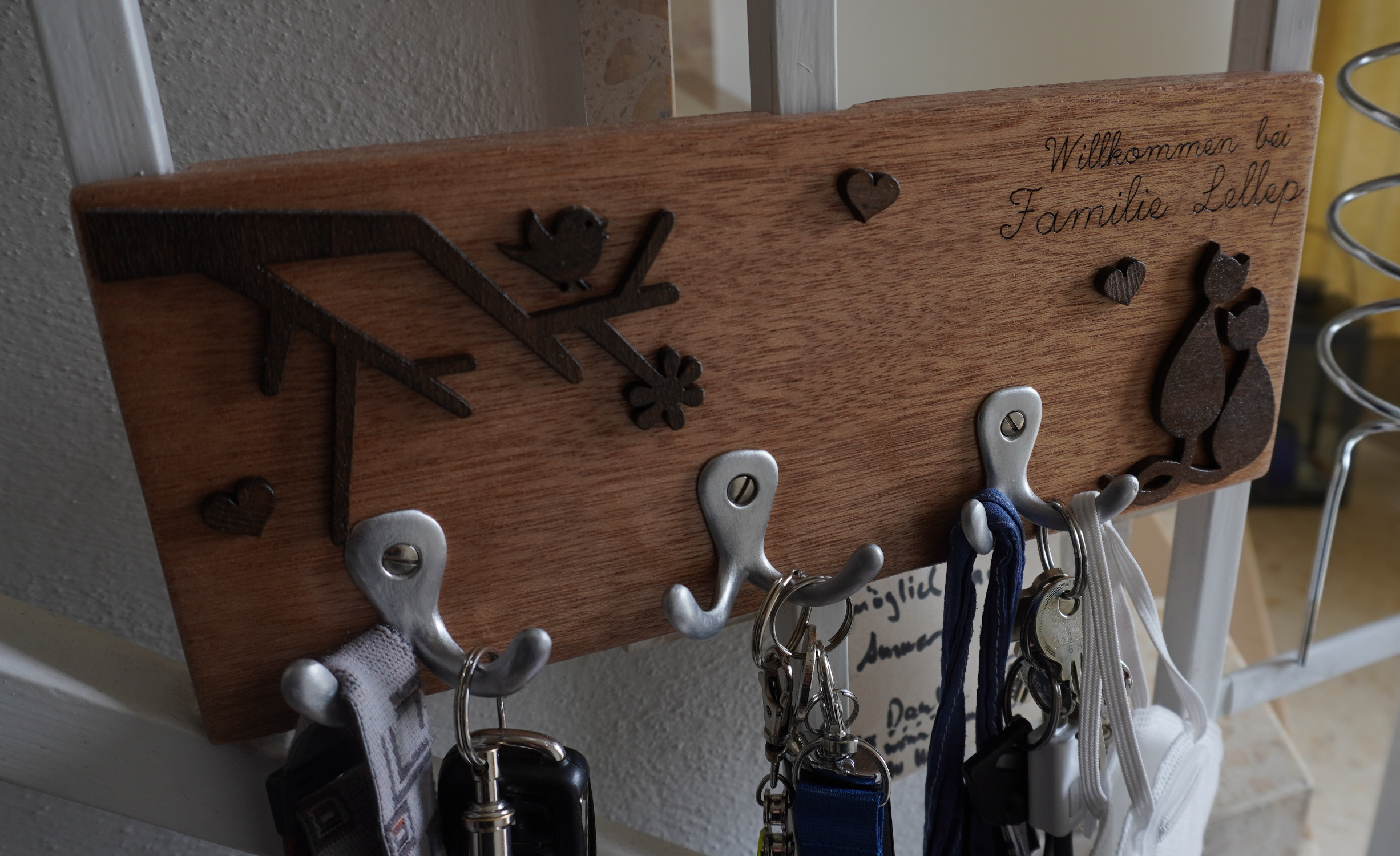 Green office accent
Date: Q4/2020
Description: Laser-cut box that has been treated with wood stain to place a bit of green onto my home office desk.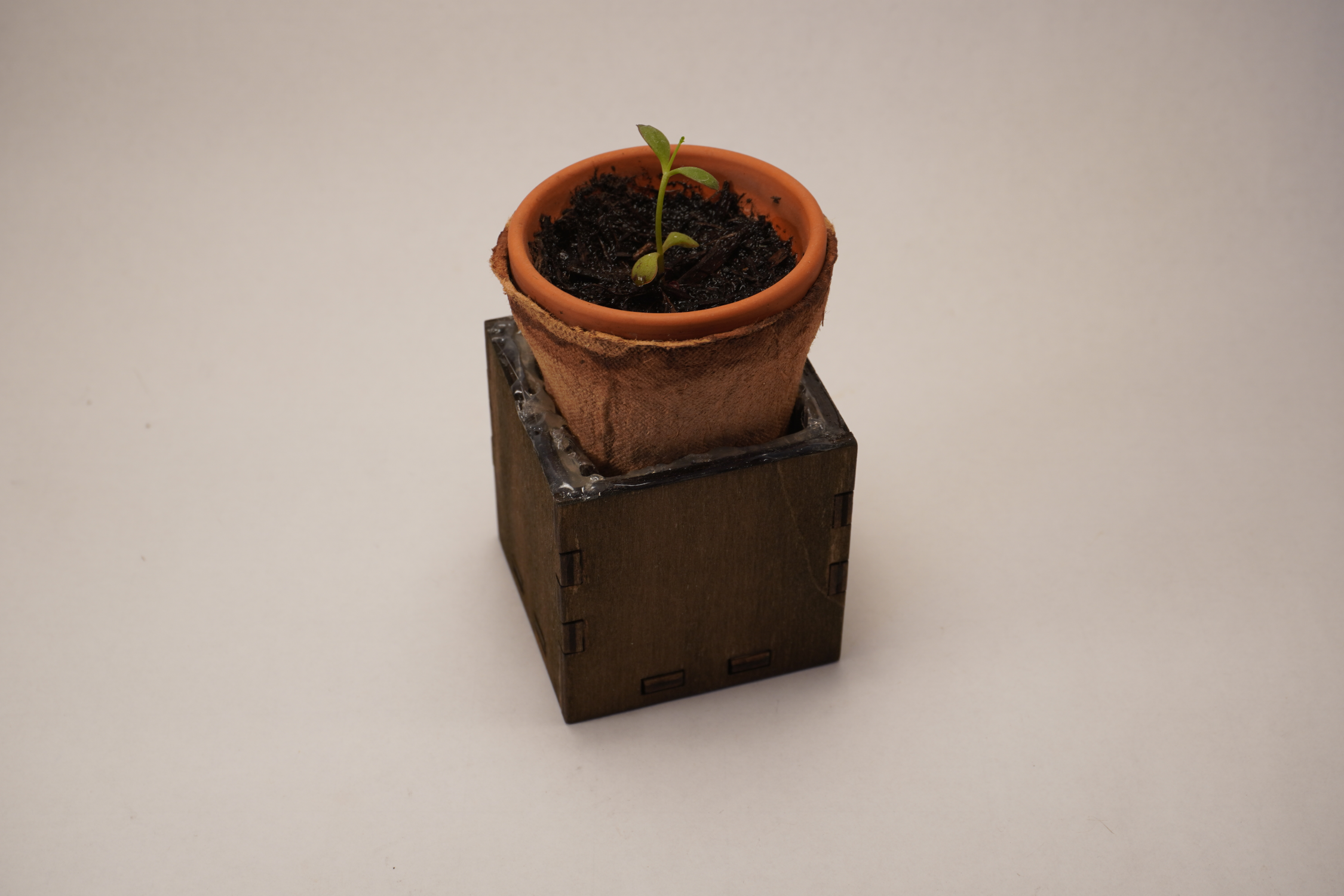 DIY

video light

Date: 05/23/2020

Description: A light constructed around 12V LED strips and controlled with a simple switch. This light will help me to illuminate videos and photos better. It is driven by a 12V power source. To diffuse the set of discrete light sources of the LED strip, a sanded piece of transparent acrylic is attached to the front. It turns out that the light quality is very decent and the brightness is very good.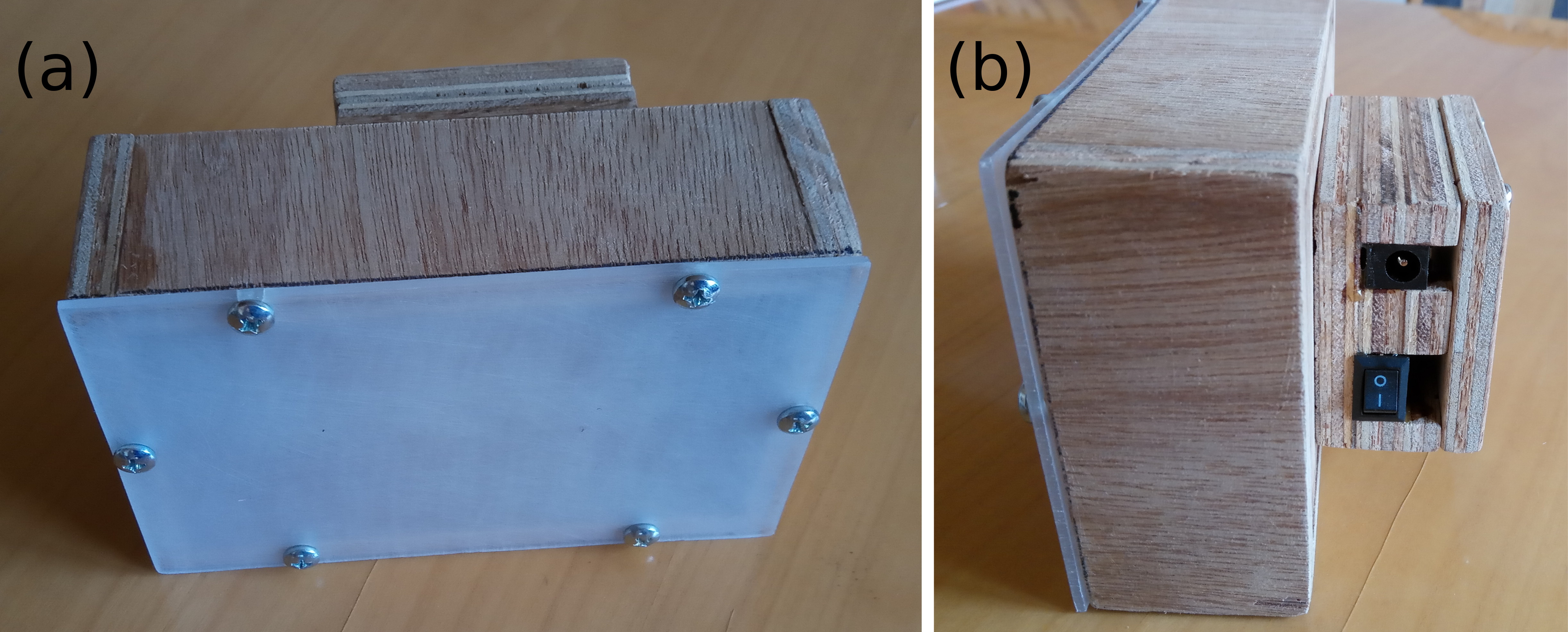 Wooden phone tripod mount
Date: 05/23/2020
Description: A mount for attaching a smartphone to a tripod for photo and video purposes. The mount comes with a standard 1/4 inch photo screw and uses a spring loaded clamping mechanism to cover a wide range of phone widths. Fleece and small stop blocks ensure that the phone is not damaged.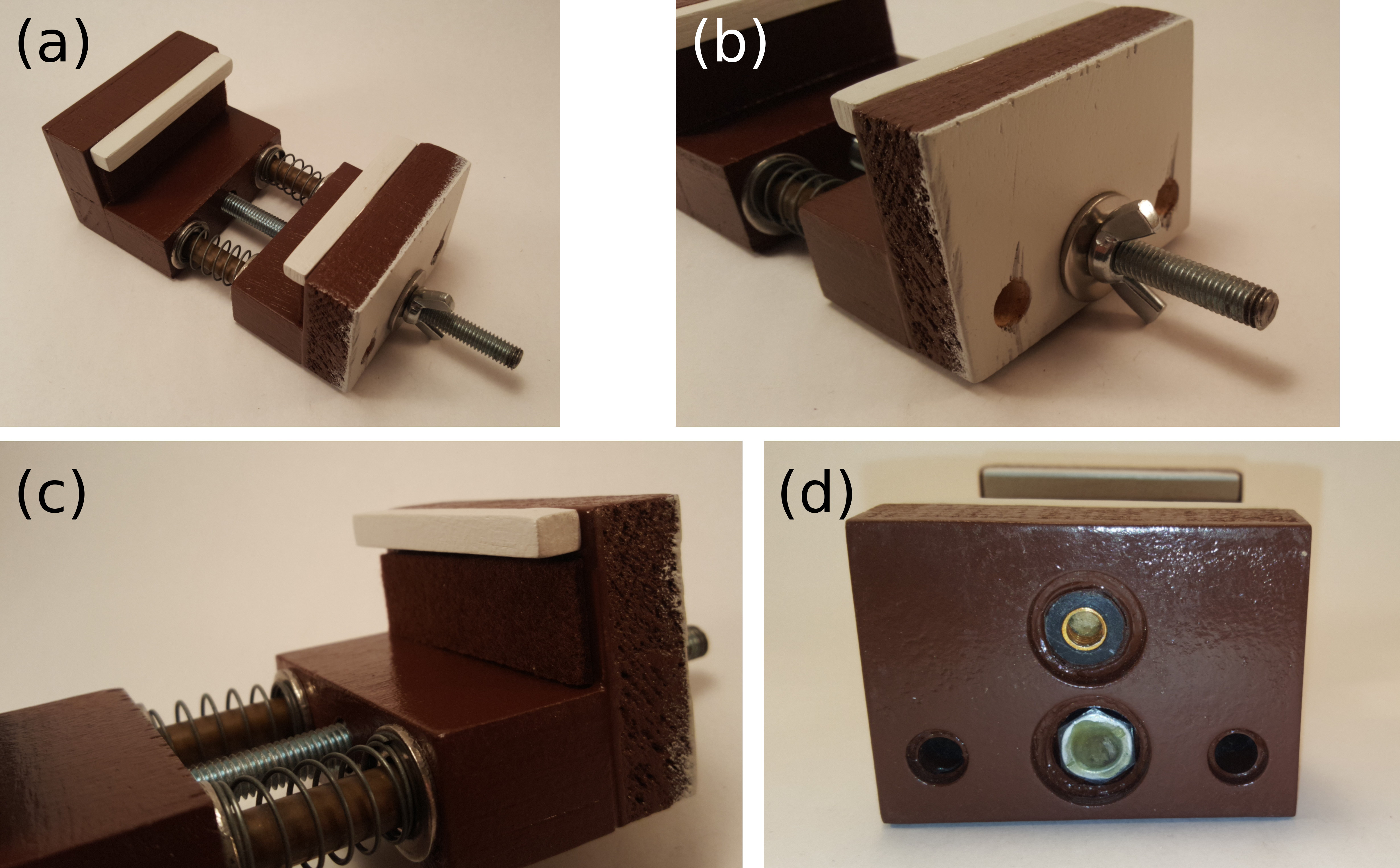 Wooden camera rig
Date: 05/20/2020
Description: Although the video quality of modern smartphones is very good, the resulting shots can be shaky. This wooden camera rig adds proper handles and weight to the phone in its role as video camera and thereby solves the issue of shaky phone videos. Of course, it can be used with any camera as it offers the standard 1/4 inch screw. I got information on these standard photography parts here.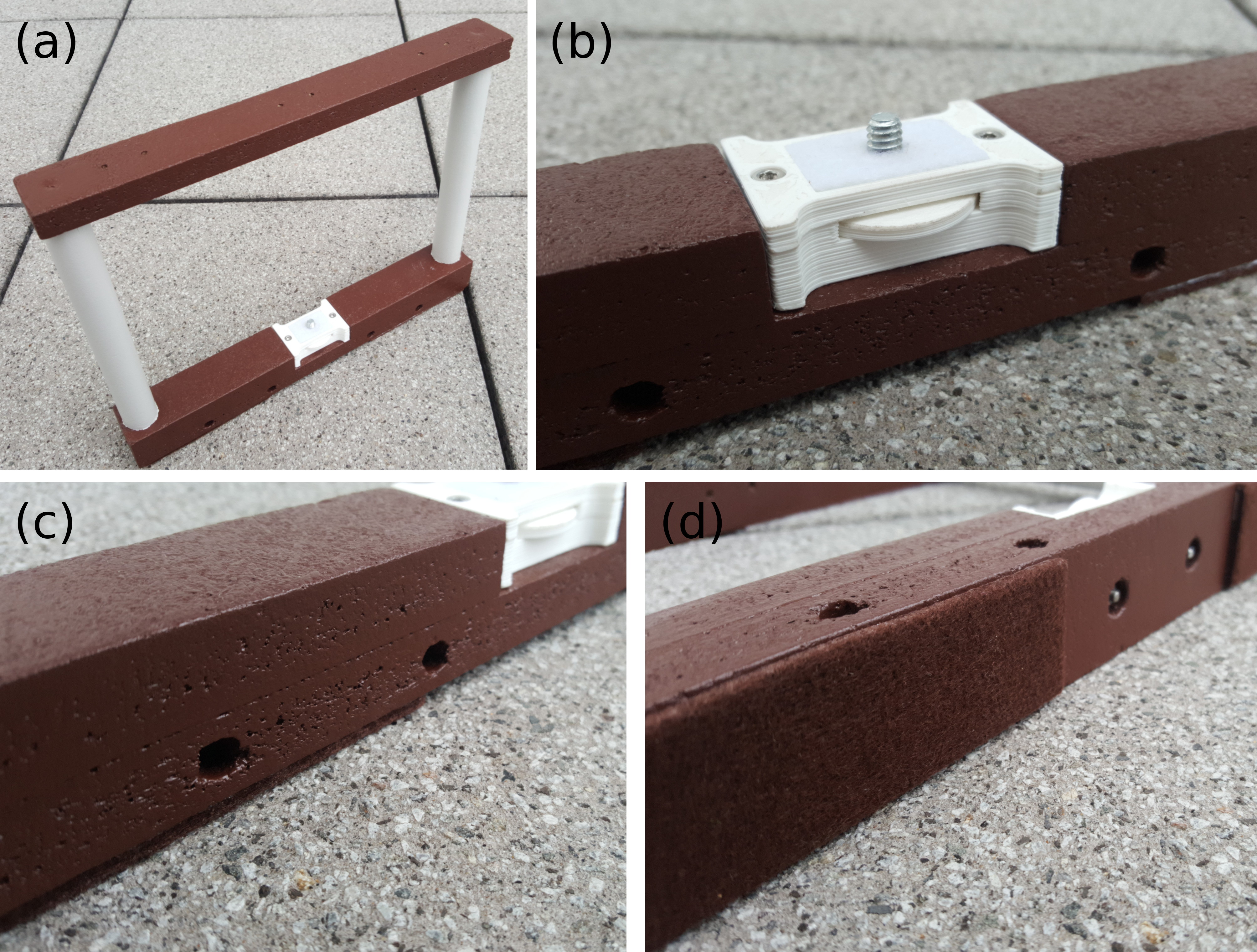 Photo box
Date: 03/28/2020
Description: A place that can be used to take pictures with proper illumination. The box consists of 1cm diameter PVC pipes that are connected with 3D printed corner pieces. The sides are covered by cardboard with baking paper insert that serves as diffusor.